Grow your business with no-credit-check loans
With same-day financing options, you have the power to increase revenue by offering simple lending choices for your customers.
Book a demo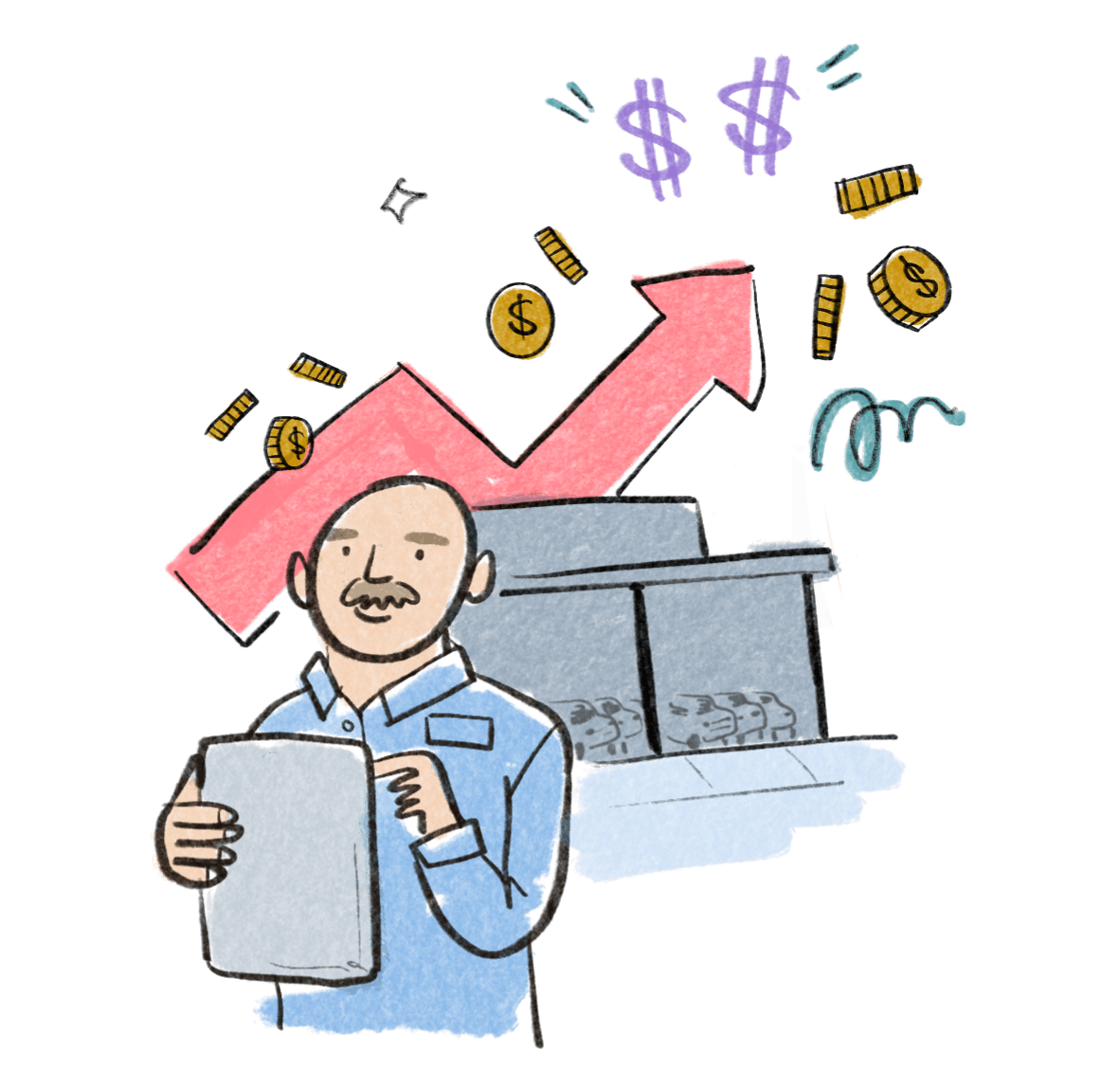 Over ten thousand loans have been issued to customers like yours
That's how many service centres work with Driver Capital all across Canada to help their customers get back to their day
We've offered over $200,000,000 in 
Max Loan guarantees
Calculate Max Loan Amount in Seconds
No required credit checks means a 100% approval rate for your customers.2
Get Started
Your shop's work orders
Your current work order revenue =
$0
Monthly
/
$0
Yearly
Revenue using Driver Capital
The numbers in this calculator are for sample purposes only. The numbers above assume that half of the quotes written in a month are not fulfilled due to poor credit and reflect the amount you could be capturing if you fulfilled 50% of the work orders that don't get processed.
Grow Your Business Now
Driver Capital drastically improved our ability to maneuver through the current economic climate while growing revenue. Their unique platform, combined with the friendly and intelligent on-call team has changed our business permanently. Thank you, Driver Capital!
Sean J.
Owner/Manager
At the rate our customers are using Driver Capital financing we are on pace to do $250,000 in DC financed sales in our first year of offering it. That is a quarter-million dollars of sales we would not have seen. We would recommend Drive Capital to any automotive service centre!
Harry and Sukhi
Owners
It is hard to summarize the appreciation we have for Driver Capital without writing a 3-page essay…except to say Driver Capital has funded in excess of $10,000,000.00 to our small auto group.
Trevor D.
Managing Partner
The tablet that we received when we signed up is super easy to use, we get approvals in 5 mins. We know exactly what the customer needs to get approved and have done over $500,000 in finance deals since we signed up.
Jerimia C.
Owner
Wow! Extra sales we wouldn't have had if not for your service. Excellent!
Christopher G.
Service Director
Detailed training and use of "Best Practices" requiring 30 to 45 minutes can be provided on-site or online, depending on the timing and geographical location of the service center.
The service centre will need an Android tablet to run the Driver Capital app.
Minimum Requirements
Android version 9.0+
8.0MP+ Rear Camera with Autofocus
While there are numerous tablets that will work, we recommend you use one of the tablets that we officially support.
Supported Tablets
Samsung Galaxy Tab A7 Lite (2021, 8.7") SM-T220
Samsung Galaxy Tab A7 (2020, 10.4") SM-T500
Samsung Galaxy Tab A (2019, 8.0") SM-T290
Samsung Galaxy Tab A (2017, 8.0") SM-T380
We will ship you a pre-configured Samsung Galaxy Tab A7 Lite tablet with a rugged case for $225.00 unless you opt for your own.
To qualify for any financing parts or accessories must be installed on or in the vehicle. Over-the-counter sales" of parts or accessories are not financeable.
Vehicle cannot be leased or have previously been salvaged
The maximum age of the vehicle is 12 years
The maximum kilometers allowed is 250,000
Financeable items are the parts and labor to install parts including tax. OEM parts can be replaced with aftermarket products, but some limitations apply.